Solar energy expedition East Africa started
From March 2016 till March 2017, Energy Indeed travels through East Africa to perform several solar energy assignments. The journey, in cooperation with NABC, starts in Rwanda and then leads to Uganda, Tanzania, Kenya and Ethiopia.
The central aim of the expedition is to map the solar energy sector of East Africa. Which organizations are active with solar energy? What are their ambitions? And what can bring them further in realizing these ambitions?

At the same time, several more specific assignments will be performed. This varies from finding a suitable local distributor to supporting the operations of local solar energy projects. The expedition can be followed via our Facebook page.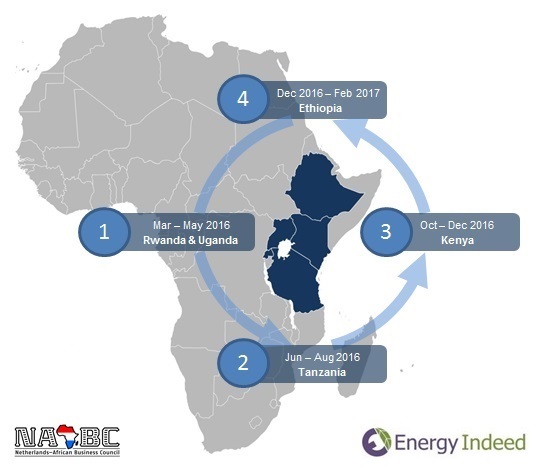 Travel scheme Energy Indeed in East Africa

Mark Meijer - March 4, 2016
mark@energyindeed.com