Solar mission Malaysia-Singapore-China-Korea
In collaboration with the Dutch Embassies, Energy Indeed has performed a mission to Malaysia, Singapore, China and South Korea in order to explore new solar PV business opportunities for Dutch organzations.
The mission, which took place from July to September 2013, included 25 interviews with manufacturers, sector organizations, governmental organizations and research institutes. The reports of the exploration are in Dutch, but English information is available upon request.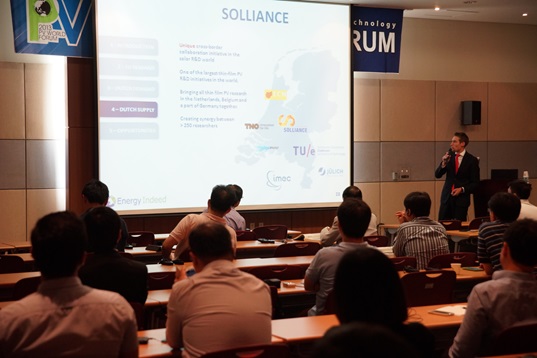 Presentation by Mark Meijer on the Expo Solar in Seoul (5 September 2013)

Mark Meijer - September 25, 2013
mark@energyindeed.com